The Hike:
The trail descends to the big valley of Nachal Ein Gev, where there are many beautiful olive trees (and other trees, too). As we continue to walk, we'll see both Lake Kinneret and the hills of the Galilee in the background. We will pass Tel Soreg (identified by some as the biblical city of Afek); here, perhaps, was part of the great battle between Ben Haddad, King of Aram, and Ahab, King of Israel. On the tel one can see the remnants of fortifications from the 9th century BCE, which fits the time period of the biblical story.
The hike ends at the Golan amphitheater, right next to "The Straits". Here is the narrow waist of the Golan, which is only a few hundred meters wide, and marks the watershed between Nachal Meitzar in the east, and the slopes of the Golan that descend to the Kinneret in the west.
Arrival:
The Givat Yoav Grove – As you drive into Moshav Givat Yoav, stay next to the perimeter fence, and drive out of the Moshav via the western gate. Continue 0.5 kilometers on a dirt road, until you reach the grove that has a Golan Trail sign at its entrance.
The Golan Amphitheater – On Road 98, 2.2 kilometers south of the Afik Junction (where Road 98 meets Road 789), turn west into an unpaved parking lot.
Public transportation:
The Givat Yoav Grove – There is bus service to Givat Yoav.
The Golan Amphitheater – There is bus service to the Meitzar Junction (where Road 98 meets the road to Kibbutz Meitzar); from there, walk approximately 1.5 kilometers south, until you reach the amphitheater. For bus details, see: www.golan.org.il/bus.
 Hiking Rules & Safety:
*In the Golan, it is strictly forbidden to cross fences or wander off the marked trail; in a number of places, the path goes near minefields.
*It is forbidden to enter IDF live-fire training areas.
*In the Golan, you will see many cattle fences; make sure you cross only at the official crossing points. Open the gate, and remember to close it behind you! It is forbidden to climb or cut fences.
*Be very careful when crossing or walking on roads.
*Overnight camping is allowed only at official campsites. Don't camp out in the middle of a trail segment, or anywhere that is not an approved campsite.
*It is strictly forbidden to burn toilet paper. Don't light a fire under trees, and never leave a campfire unattended.
*Make sure you take your trash with you, and leave sites cleaner than when you arrived.
Thank you, and enjoy your hike!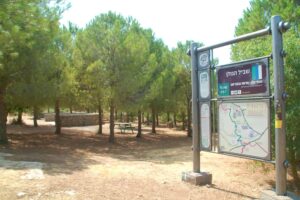 חניון לילה למטיילים בחורשת קק"ל צמוד לאמפי גולן ועל שביל הגולן. במקום- חורשת עצים, שולחנות,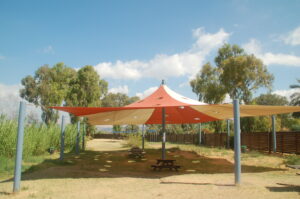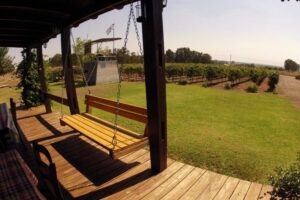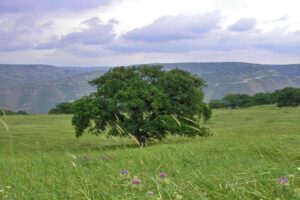 About the Meitzar Riverbed: It's a whole different kind of world in the Meitzar Riverbed.