500 Meters above Lake Kinneret on a Paragliders' Cliff, and a Refreshing Spring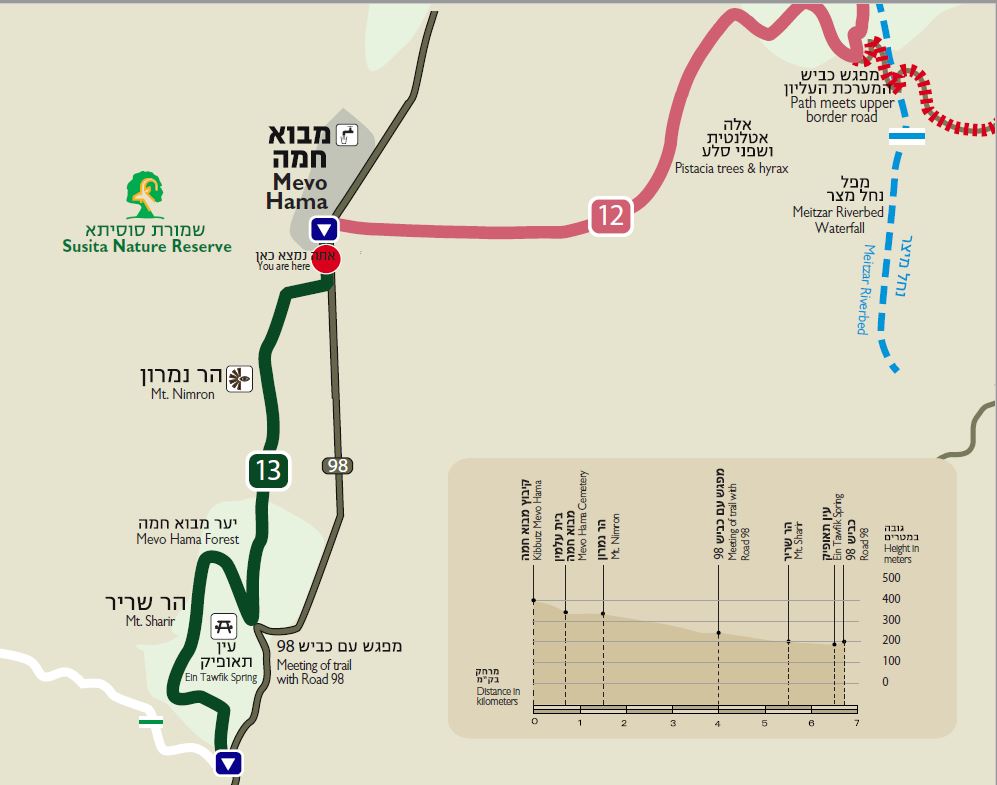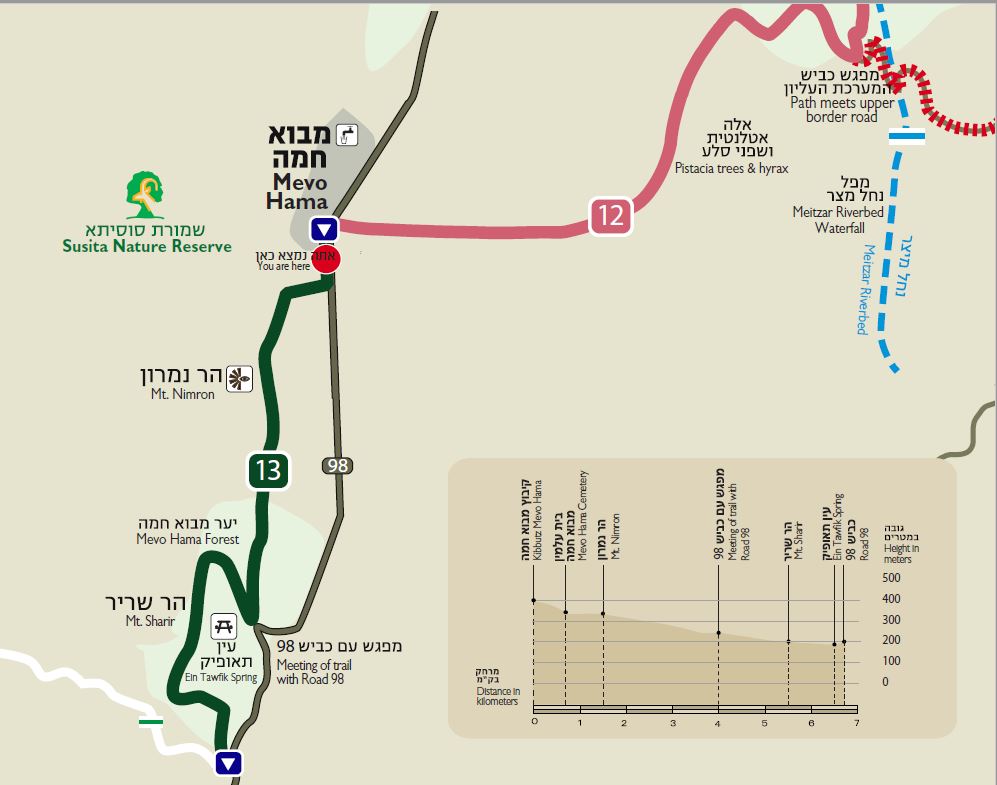 The Hike:
The last segment of the Golan Trail begins with a walk on top of the HaOn Cliffs with a breathtaking view of Lake Kinneret and the Galilee below. We are now 360 meters above sea level, and 560 meters above the Kinneret. This is a favorite spot for paragliders, and you might meet them here, jumping off the cliff and into the air.
On our way south, we will see some old Syrian army bunkers that faced the Kinneret and the Jordan Valley until the 1967 Six-Day War. From here, the Syrians would shoot down at the farmers and farms of the Jordan Valley.
The hike ends at the Ein Tawfik spring, which flows in the heart of the Mevo Hama Forest. You can continue down towards Lake Kinneret on a dirt trail marked in green. This path is 5 kilometers long, and ends at Kibbutz HaOn. On the way down, you can make a refreshing stop at the enchanting Ein Shuyerach spring, on your right as you descend.
Arrival:
The Kibbutz Mevo Hama tractor shed – On Road 98, 350 meters south of the entrance to Kibbutz Mevo Hama, turn east into an unpaved parking lot.
Ein Tawfik – Drive on Road 98 that ascends in hairpin turns from Hamat Gader to Mevo Hama. 3.7 kilometers after you begin to climb, turn west (left) on a dirt road, and drive 400 meters, then turn east (to the right) and drive until you reach the parking lot.
Public transportation:
Kibbutz Mevo Hama – There is bus service to Mevo Hama. For bus details, see: www.golan.org.il/bus.
Hiking Rules & Safety:
*In the Golan, it is strictly forbidden to cross fences or wander off the marked trail; in a number of places, the path goes near minefields.
*It is forbidden to enter IDF live-fire training areas.
*In the Golan, you will see many cattle fences; make sure you cross only at the official crossing points. Open the gate, and remember to close it behind you! It is forbidden to climb or cut fences.
*Be very careful when crossing or walking on roads.
*Overnight camping is allowed only at official campsites. Don't camp out in the middle of a trail segment, or anywhere that is not an approved campsite.
*It is strictly forbidden to burn toilet paper. Don't light a fire under trees, and never leave a campfire unattended.
*Make sure you take your trash with you, and leave sites cleaner than when you arrived.
Thank you, and enjoy your hike!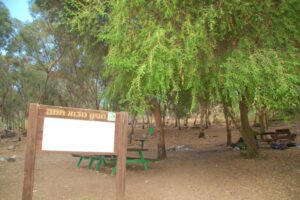 חניון ביער קק"ל על שביל הגולן ובו נמצא מעיין עין עקוב (תאופיק). במקום- חניה לרכבים,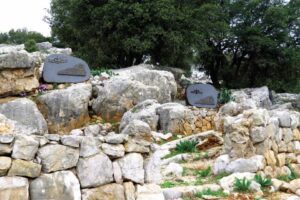 Background: In the past, the Egoz Unit functioned as a reconnaissance unit for the Northern