The Hike:
The trail descends to Nachal Meitzar and provides new scenery, which is not the typical Golan countryside. The slopes are covered with a forest-park of oak trees (mainly Mt. Tavor oaks). But in the winter (from December to February), the riverbed is filled with beautiful colors, thanks to the many wildflowers that bloom then. In the heart of the riverbed is a huge Mt. Tavor oak tree (huge – for Israel), which offers a great resting spot. In the winter, you can go a little bit off the trail, and continue descending from the Nachal Meitzar parking lot to the riverbed on a trail marked in blue. This will bring you to a lookout point over the Meitzar Waterfall, which is 9 meters high. For border security reasons, it is forbidden to descend to the bottom of the waterfall.
Return to the Golan Trail, and walk along the old border fence road (a narrow and crumbling road), and continue until you reach the Kibbutz Mevo Hama tractor shed. On the way, you can look back towards the east and see neighboring Syria. To the west are the expansive agricultural fields of the kibbutz.
Arrival:
The Golan Amphitheater – On Road 98, 2.2 kilometers south of the Afik Junction (where Road 98 meets Road 789), turn west into an unpaved parking lot.
The Kibbutz Mevo Hama tractor shed – On Road 98, 350 meters south of the entrance to Kibbutz Mevo Hama, turn east into an unpaved parking lot.
Public transportation:
The Golan Amphitheater –
There is bus service to the Meitzar Junction (where Road 98 meets the road to Kibbutz Meitzar); from there, walk approximately 1.5 kilometers south, until you reach the amphitheater.
Kibbutz Mevo Hama – There is bus service to Mevo Hama. For bus details, see: www.golan.org.il/bus.
Hiking Rules & Safety:
*In the Golan, it is strictly forbidden to cross fences or wander off the marked trail; in a number of places, the path goes near minefields.
*It is forbidden to enter IDF live-fire training areas.
*In the Golan, you will see many cattle fences; make sure you cross only at the official crossing points. Open the gate, and remember to close it behind you! It is forbidden to climb or cut fences.
*Be very careful when crossing or walking on roads.
*Overnight camping is allowed only at official campsites. Don't camp out in the middle of a trail segment, or anywhere that is not an approved campsite.
*It is strictly forbidden to burn toilet paper. Don't light a fire under trees, and never leave a campfire unattended.
*Make sure you take your trash with you, and leave sites cleaner than when you arrived.
Thank you, and enjoy your hike!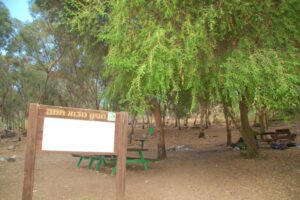 חניון ביער קק"ל על שביל הגולן ובו נמצא מעיין עין עקוב (תאופיק). במקום- חניה לרכבים,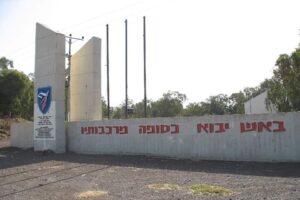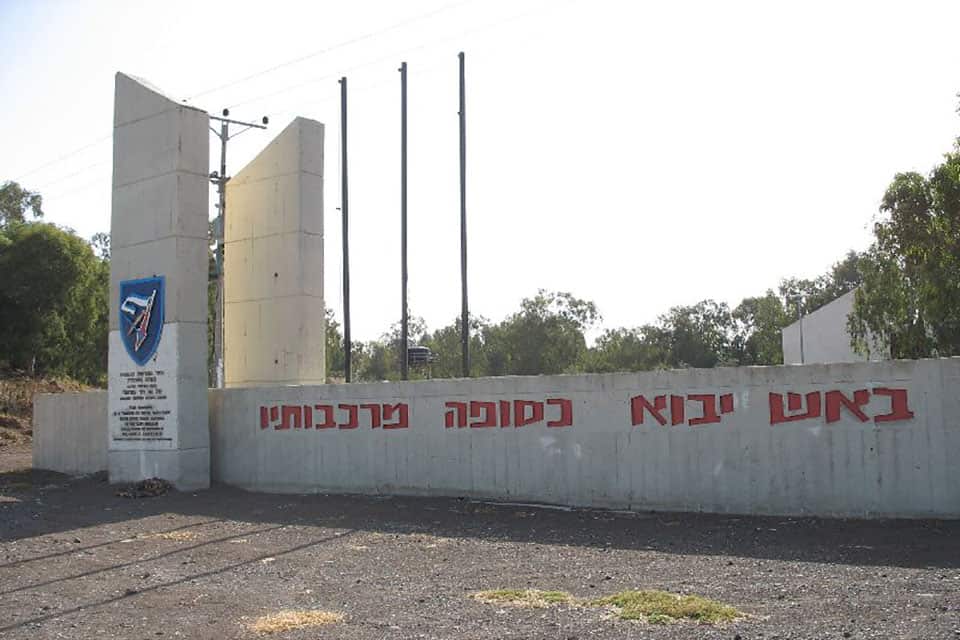 General Background: The IDF 7th Armored Brigade was founded immediately after the establishment of the