The Hike:
We'll begin hiking from the Ein Zivan campsite, which is also the site of a memorial for soldiers of the 134th Brigade Recon Unit who fell during the 1973 Yom Kippur War.
We will walk near the ruins of a Circassian village that was founded at the end of the 19th century, and was here until the 1967 Six-Day War. The Circassians were brought to the area by the Ottoman Empire, who placed them on the outskirts of their territory so they could defend the region against raids by Bedouin tribes.
The path ascends to the peak of Mt. Bnei Rassan (Tel Assaniya), on which 10 wind turbines stand; each turbine is 30 meters high. Afterwards, we'll pass natural trees and bushes in the Bashanit Range Nature Reserve; there are many oak, pistachia, and styrax trees here.
The hike ends underneath the IDF Hazeka base. If you are hiking in October or November, you're welcome to enjoy the yellow sterbergia flowers and purple crocuses that bloom here in big beautiful bunches (look for them right next to the Golan Trail sign, under the unpaved parking area).
Arrival: 
Ein Zivan campsite – This campsite is located directly opposite the entrance to Kibbutz Ein Zivan, on the other side of Road 91 (close to the intersection with Road 98).
Mt. Hozek peak – From the entrance to Alonei Habashan, drive north about 1800 meters. Then turn east on the road with the Golan Trail marker, until you get to the unpaved parking lot underneath the IDF base.
Public Transportation:
There is bus service to Kibbutz Ein Zivan, and to the Ein Zivan Junction. The campsite is directly opposite the kibbutz entrance. From more details on buses, see: www.golan.org.il/bus.
Hiking Rules & Safety:
*In the Golan, it is strictly forbidden to cross fences or wander off the marked trail; in a number of places, the path goes near minefields.
*It is forbidden to enter IDF live-fire training areas.
*In the Golan, you will see many cattle fences; make sure you cross only at the official crossing points. Open the gate, and remember to close it behind you! It is forbidden to climb or cut fences.
*Be very careful when crossing or walking on roads.
*Overnight camping is allowed only at official campsites. Don't camp out in the middle of a trail segment, or anywhere that is not an approved campsite.
*It is strictly forbidden to burn toilet paper. Don't light a fire under trees, and never leave a campfire unattended.
*Make sure you take your trash with you, and leave sites cleaner than when you arrived.
Thank you, and enjoy your hike!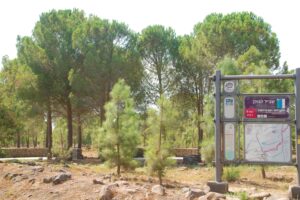 חניון גדול ומסודר בחורשת קק"ל סמוך לכביש 869 וצומת דליות. במקום- חניה גדולה, שולחנות, פחי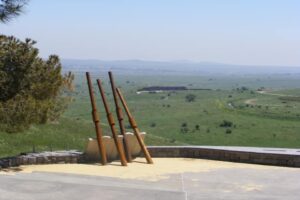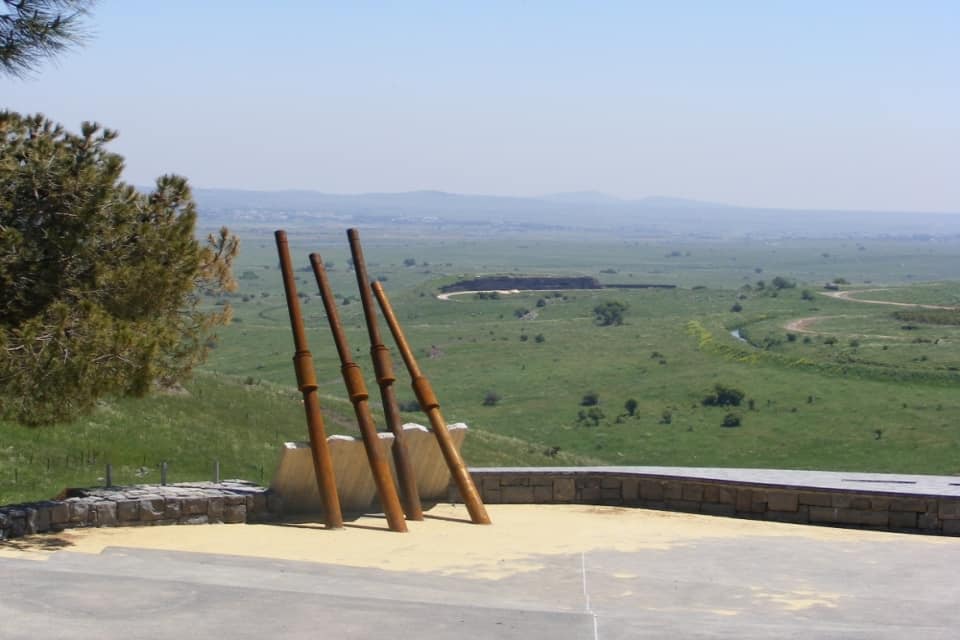 General Background: The 7th Recon Unit is the mechanized reconnaissance company of the 7th Armored